Services during partial opening hours in PPK Libraries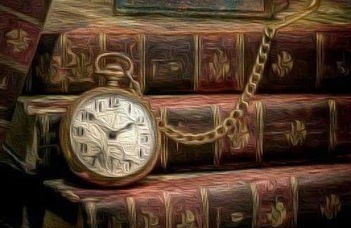 The library is partially open from December 5, 2022 to February 26, 2023.
Services during partial opening hours in PPK Libraries
Due to the partial opening hours of the ELTE PPK buildings, our library can be used on a limited basis. The reading rooms are not working, but it is possible to borrow books.
On-site use
Reading rooms are not working, so it is no possibility to read on site.
Borrowing books
ELTE lecturers, students and staff can still borrow from our libraries by making an appointment. Use our online catalog to search for the books you want to borrow. You can submit your loan request by filling out the forms below, exclusively for books located at the Kazinczy utca storage (KAZY) and the Izabella utca library (IZU).
Please fill out the form by clicking on the appropriate link, indicating the books you want to borrow and the date of collection:
In case of questions or problems, we look forward to hearing from you at the following email addresses konyvtar@ppk.elte.hu or izukonyvtar@ppk.elte.hu
Collection of books is only possible in person at a pre-arranged time. You can enter the buildings, but only the circulation areas of the libraries can be visited. Books can be picked up at the circulation area of the libraries. Please bring your reader's pass /student ID with you. New loans are subject to the usual loan provisions regarding deadlines and other rules.
Returning of books
The current expiration dates can be checked on this link after logging in. Itt a régi alephra volt link!!!! Books due after September 12, 2022 will be uniformly extended to January 13, 2023, the late fees incurred in the meantime will appear as a payment obligation. Overdue books due before September 12, 2022 will not be extended, this arrangement requires individual administration. Copies borrowed before or during partial opening hours can be returned in person to the Circulation areas of the libraries.
We also accept returned books by registered mail to the address ELTE PPK Könyvtár 1364 Budapest Pf. 122
Interlibrary loan
We continue to accept requests from libraries via ODR, collection is possible in person or by post, or digitized, adapting to the building's opening hours.
Joining the library
Online enrollment is currently available via the webapp. After logging in, the ELTE PPK Library must be selected for member library registration. Email received upon successful registration requires confirmation of the email address. Thereafter, within one work day, the librarians approve the library membership of the University staff and students.
Online Services
Our online resources are only available from the university IP range. Full-text accesses of databases subscribed to by ELTE, are provided remotely via VPN and ELTE IIG ID. The service is also available from abroad but before leaving, you should check the operation of the service.
Guide: VPN .
If you have any questions during the proxy setting, please contact the IT staff of ELTE PPK.
More about remote access from home.
Library Clearance Certificate for Students
In case of any change in student status, the required Library Clearance Certificate will be provided through online administration. Please send the completed document to email address. Upon receipt, your library account will be checked for outstanding items and fines within one working day. The Library Clearance Certificate will be returned to you in scanned form by e-mail (please also check the spam folder!).
Please follow us on our website for further changes to our services. Should you have any further questions, please contact us.
Further Information about the Library
Please keep an eye on our website for further changes to our services. Contact us by email with your questions, we will process the questions and requests received.
KAZINCZY STREET E-mail: konyvtar@ppk.elte.hu
IZABELLA STREET E-mail: izukonyvtar@ppk.elte.hu