Haynal André psychoanalytic collection
Using the Haynal André Psychoanalytic Collection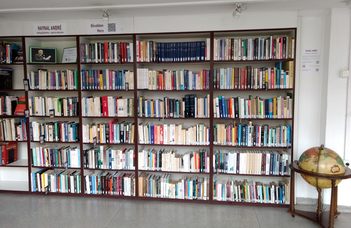 The Haynal André Psychoanalytic Collection is available in the reading room of ELTE PPK Library on Kazinczy Street.
The volumes of the Collection can only be used locally, there is no possibility to borrow them for stock protection reasons. Use of the Collection is possible during the opening hours of the reading room.
Registration is required before using the reading room. Those with an ELTE citizenship have the option of registering on the Webapp, outsiders can register only in person in the Circulation Room, during the opening hours.
A selection of the Haynal Collection can be found in the reading room, on an open shelf, the rest have been placed in the library's stack-room.
Data on the volumes of the Collection can be found in
our chart
, with an online resource supplement.
If you have any further questions about the Collection and its use, please contact the library by e-mail.